The 2015 Chicago Bandits Golf Classic
Thursday, August 6 at White Pines Golf Club in Bensenville, Ill.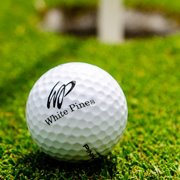 Click here to download the 2015 Chicago Bandits Golf Classic registration form
The Chicago Bandits Golf outing provides fans with the opportunity to golf with their favorite Chicago Bandits player from the 2015 roster. Other activties include:
Lunch

Dinner

Golf Cart

Driving Range

2015 Chicago Bandits game program

Exclusive Golf Classic t-shirt

Ticket vouchers to redeem for a Bandits game during the 2015 season
Don't miss out on your chance to golf with a member of the Chicago Bandits!


White Pines Country Club is located in Bensenville, Ill. and features 240 acres of challenging holes in a fantastic and picturesque setting that has been a favorite in the Chicagoland area since 1928.