Hello! Our new store window should've popped up when you clicked on "SHOP" in the header above. However, if it didn't, you can find all the Chicago Bandits merchandise available for purchase at chicagobandits.bigcartel.com.

If you have any merchandise or ticket related questions, please call our office at 877-7BANDIT. That's 877-722-6348. Our current office hours are Monday-Friday 9:00 a.m. to 5:00 p.m. CT.
*
Bandits Trading Cards are Now Available!*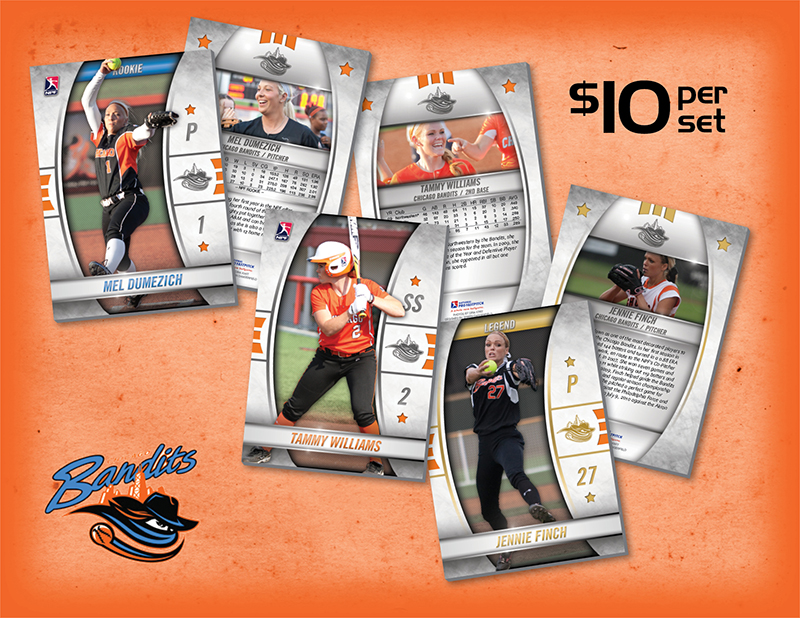 Each trading card pack contains 25 cards including:
All current roster players (19)
Mascot (1)
Legends including Jennie Finch, Stacy May & Laura Harms (3)
Leaders including Megan Wiggins, Monica Abbott & Amber Patton (2)
Visit chicagobandits.bigcartel.com or call 877-722-6348 to order your pack of Bandits trading cards today!

---
Official Retailers of the Chicago Bandits